Learn How to Trade Binary Options & NADEX Binary Options in a Professional Way... Learn from the Best, the First, the Most Evolved Binary Options Systems Developer in the Business. Tap Our Experience Through Our Binary Options Systems, Strategies and Courses to Help Accelerate Your Progress Rapidly...
New Offer:  We've put a bunch of courses and strategies in a membership and will add a new binary options trading strategy per month teaching you how to assimilate that powerful strategy to the level of mastery so you can use it on command.  This Binary Options MASTERY Program Learning Membership will help a lot of you you who are feeling stuck or who are making slow progress or who want to become great binary options traders.   Check out the details here. Save big vs. individual purchases:
Watch This Video for an Introduction, Overview of Binary Options AUTHORITY & What to Do to Get Started Now Potentially Making Your Very Own "Daily Paycheck" from the Binary Options - the NADEX Binary Options Markets
Some of Our NEWEST Products NADEX Spreads, Touch Brackets & Binary Options Systems & Strategies But See Our Latest Products from Our Products Page
NADEX 5 Minute Expiration Binary Options System Called for 5CC for $5000 to $7000 Trading 3 Hours a Day on 10 Contracts Trading System Results…

NEW 5CC NADEX 5 Minute Binary Options Expiration System is in use five-minute binary options system built for perpetual opportunity based on some fundamental price action concepts that can be repeated over and over.
5BB NADEX 5 Minute Binary Options Expiration System for Daily Cash Flow Generation....

5BB gives you an edge that is needed in the five-minute NADEX binary options. Once it learn and master the 5BB NADEX 5 Minute Binary Options Expiration System 11 valuable additional approach to trading the NADEX five-minute binary options that can put you better probability position for profiting more consistently.
Binary options, market devastating, DZ13 iv now in its fourth generation turned into a refined powerhouse and now includes strategic optimization modules. DZ13 iv makes the DZ13 approach easier, more refined, more precise to trade as a system. And now we also have optimization models to use it powerfully as a strategy with multiple optimized strategies so you can look for continuous opportunities to crush it with the binary options and spreads on NADEX or your other daytrading or even swing trading for that matter. Get DZ13 iv and learn how to become a devastating trader!
Check Out & Sign Up for Our New Super Strategy Class Ultra Trader Training & Coaching Programs.  Sign Up While at Launch Prices Before they Go Up.  Save Thousands from Single Purchase On Many Strategies.  You Can Get Started Here:
Why would you want to learn binary options,  NADEX binary options and NADEX spread trading from us?
Because we've been there since the start essentially in 2009 and were the first to create a binary option system to the market. From there we evolved our binary options systems development over time are are now in the fourth generation.
We make very powerful binary option systems designed to stand the test of time. 
So learn from us. Just one system or strategy has the potential to make you financially free while breaking into new realms of cash flow and net worth. 
What Can You Get from Learning How to Trading Binary Options, NADEX Binary Options & Spreads Well?
Daily Cash Flow - Daily Paychecks

Weekly Cash Flow - Extra Weekly Paychecks

NADEX 2 Hour Binary Options Trading

NADEX 20 Minute Binary Options Trading

NADEX Weekly Binary Options Trading

NADEX 5 Minute Binary Options Trading

NADEX Spreads Trading

NADEX Touch Bracket Trading

NADEX Swing Trading

NADEX Micro Swing Trading

NADEX Position Trading for Crushing it for Home Run After Home Run

NADEX Strategy Trading - Learn How to Become the Ultra Class Level "Super Strategy Trader" Level Trader Through Our Coaching Programs

Trade Binaries Whenever You Want 24/5

Binary Options on Forex

Cryptocurrency Binary Options

Binary Options Strategies for Strategic Precision Scores

Methods for Making A Lot of Money Quickly

Swing Trading Binary Options

Scalp Trade Binary Options

Premium Drain Binary Options

How to Have Something Like this "Your Systems Have Enabled Me and My Family to Have a Life a Lifestyle We Never Would Been Able to Have..." as One of Our Students in the UK Reports Back to Us.

Get Taught by the First and Best Systems Developer and Educator in the Binary Options Day trading Industry Back from 2009
Some Starter Binary Options Systems
Time to step up to the big leagues.  If you are looking for a solution to potentially get income done then you'll want to discover a binary options system that can be simply and methodically executed while compounding profits.
Some Starter Systems (NADEX.  For old school binaries see the products page.)
If You're Serious About Getting Started and Getting it Done: Use These Binary Optoins Systems:
Some of Our NEWEST Products NADEX Spreads, Touch Brackets & Binary Options Systems & Strategies But See Our Latest Products from Our Products Page
(Working on These - Contact Us to See if We Have Tham)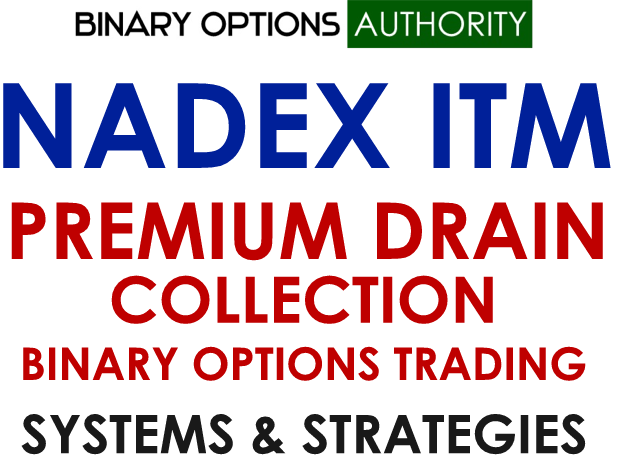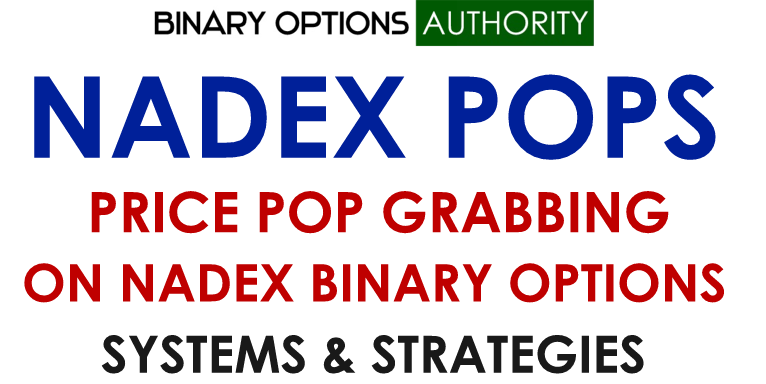 Some Go to Generation 3.0 Binary Options Systems that You Should MASTER and Learn the Skill for Life. We Are Now on Generation 4. But Trading Systems Are Like Fine Wine - they Are Better with Age of Consistent Performance (And You Know that We Make Our Systems for the Purposes of Standing the Test of Time...)
Who is Binary Options Trading For?
Those who like day trading and even swing trading.

Those who like the potential for greater returns due to leverage of price action versus return per trade. This means that with very little movement in price you can make quite a large return even 1000% but you need to learn how to time a trade with a particular price chart scenario, a strategy and you need to do these trades over and over so the math works out.

Those who like trading in want to be involved in the markets.

Competitive people who like video games and sports for example.

Those who want to turn trading into a real business vs. some gimmick.

Those who are fair-minded and realize that all business has risk and that future returns are not guaranteed no matter how good a system has done it in the past.

Those that realize that they actually have to trade a system well and that a system will not make up for their bad habits and emotional decision making.
Who is Binary Options Trading NOT For?
Spazes who actually don't want to trade well but are desperate to make some dough. That mind state always screws up trading and never does well in the markets. Tends to invent some new way to lose.

Those who hate day trading.

Those who are not willing to learn and practice is system so they're actually good at trading the system.

Those you don't want to deal with the type of binary options chain that is at NADEX although you can trade traditional binaries or you can use NADEX spreads which are pretty cool and reduce your risk per trade.

Those who have 'BizOp Brain'

Those who have been ruined by chasing stupid 'binary options robots'

Those who don't want to roll up their sleeves and become real day traders. Binary options trading and even NADEX Spreads trading is day trading. Even if you're trading the daily binary, you'll need to watch the markets to some degree all day. Weekly binaries, ok maybe a little less but you don't have contingent orders to automatically trigger you in.

If you want the "25 Minute Workweek" trading only 5 minutes a night for a potential ridiculously good living then go to OptionsTradingAUTHORITY.com or TheStockTradingAUTHORITY.com