DZ13 iii Ultra NADEX 5 Minute Expiration Binary Options System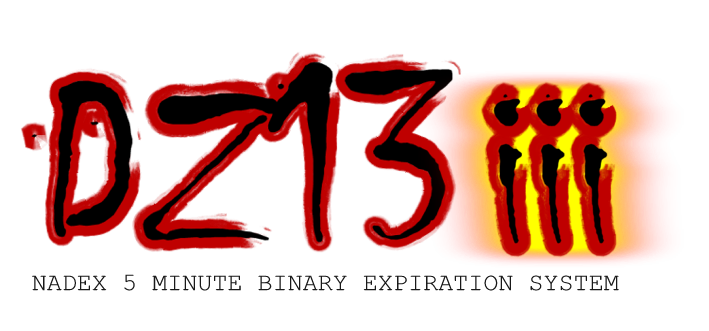 DZ13 iii Ultra NADEX 5 Minute Expiration Binary Options System is a new generation optimized system off the DZ13 Original – so it's a new system designed to wreak havoc on NADEX 5 minute binary.
DZ13 iii Ultra NADEX 5 Minute Expiration Binary Options System gives you incredible power and tons of opportunity with the nadex 5-minute binary.
You can use DZ13 iii as a system or as a strategy. To use it as a system you just simply take all the trades within a.. Strategy you would just look to optimize the DZ13 iii method with other factors that you guys found to provide a higher probability opportunity.
DZ13 iii Ultra can be used in The Dead Zone as well. How would you use this 5 minute binary system in the dead zone?
Since we are dealing with binary options and you only need to clear the strike price by a fraction of a pip in order to make the entire amount, trading momentum even in the dead zone can work.
Also as you should know by now with nadex 5-minute binary give me the premium decay goes very quickly. If you are in the money you get to profit off of all that premium decay. So this means you can start off in the money or very close to it and just simply stay in the money and go claim all that rapid premium decay as your profit. DZ13 iii gives you one of the best methods of entry for playing premium Decay moves.
The problem is with a 5-minute binary expiration with NADEX is that you need an edge in price entry and DZ13 iii gives you that edge…
That 5 minute binary can be a bit tricky with all those moving strikes.
We need to be ahead of the markets so we developed this really powerful system some time ago and now converted it over to NADEX .
But DZ13 iii is incredibly stable in his approach to trade in the markets and you can learn a lot from the system not only options but with other forms of trading.
This system (or the old DZ13 base) has made many students very excited over time. We have made DZ13 iii a bit more easy to trade and more simple which some of the old DZ13 warriors May appreciate. This is a newer system. It's much easier to trade than the old version.
What's the dead zone? It refers to the slow times in Forex. No nothing spooky about it lol. It makes for a nice more dramatic logo though.
Joking aside, if you're looking to put yourself in one of the best positions you can for the 5-minute NADEX binary options and do so over and over every day then you want to employ this system.
DZ13 iii Ultra NADEX 5 Minute Expiration Binary Options System $4,997.00