How to Use NADEX Daily Binary Options on Forex and Indices to Profit Multiple Times a Day from 30% to 200%
And with Forex You'll have Multiple "Days" within a Day for Riding Daily Binary Options
You can "sell" NADEX binary option as you would a credit spread in that you can put on an In The Money trade and capture the high probability premium over and over
You can ride bigger momentum moves for the sake of buying a NADEX binary option low and selling it high.  In this case you can buy an option at 25 and sell it at 75 or even 100 for example thereby doubling, tripling or even quadrupling  your money.
You can time entries for expiration to claim full 100% payout available to your binary option instead of trading in or out.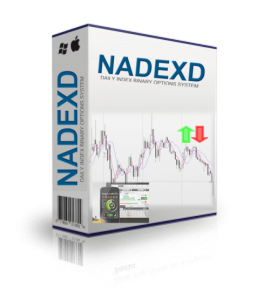 A NADEX Binary Options Chain on Dow 30 Futures
A NADEX Daily Binary Options Chain on Forex