OMNI11 Pro Forex Binary Options System – One of the Greatest Trading Systems of All Time that Changed and Moved the Entire Binary Options Industry
OMNI11 PRO along with Kraken and the STRIKER9 Trading Systems for Stocks were Arguably the First Binary Options Trading Systems Ever.   They Moved the Binary Options Industry Away from a Goofy Gaming Approach Towards High Grade Professional Trading Giving Students a way to CRUSH IT In Binary Options.
We Moved on from there to Create Many Many New Binary Options Systems and Strategies to Meet Different Trading Approaches but Like Fine Wine, GREAT Trading Systems Get Better with Time!!
Put OMNI11 to work for you with traditional binaries where your entry is your strike or with NADEX binary options the one hour binaries of the 2 hour binary cycle.    You could even use OMNI for 5 min expiration and 20 minute expiration binaries or the 30 minute expiration traditional binaries.
OMNI11 What Can it Do for You Today vs. 2010?
Trade NADEX 1 hour binaries

Trade NADEX 20 Minute Expiration

Trade NADEX 5 minute binaries

Scalp trading with NADEX binaries, spreads and knockouts

Crush it with Traditional 60 minute, 30 minute or 5 minute binaries.
Download System's Results Performance Track Record:  Forex Binary Option System OMNI11 PRO
PDF of Track Record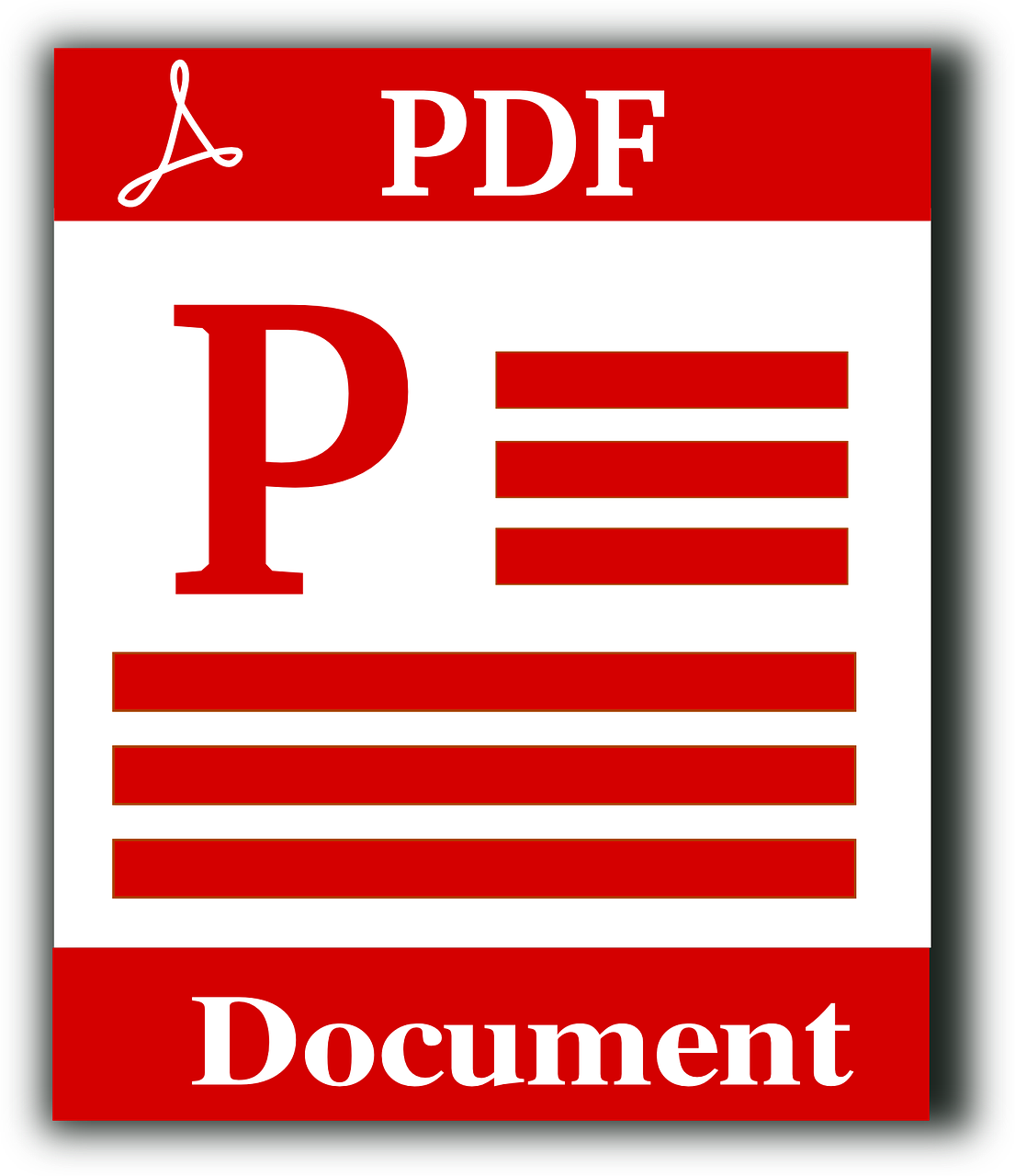 Check this out!
Story of "YS" who wishes to remain anonymous.  He took $300,000 and ran it to $2,000,000 with OMNI11 on Forex Pairs according to what he emailed us:

"Experience Trading Binary Options: In Months

10 months

Profits Made from Your Binary Options Trading:

1,500,000.00

Profits Made from Trading Binary  Options AUTHORITY's Binary Options Systems:

Omni11 and Sriker9  pro and U7 ~  $1,500,000.00 [Mostly OMNI11/STRIKER9 which is essentially the same thing]

Message:

Like to try the syste m.im having good success with the z2 [U7] system.

Trade currencies and google and apple.

I really appreciate your systems my account grew from $300k to $2,000,000 in less than 8 months I was doing good before your system I'm doing excellent with your systems.it gave me Moore confidance Thanks a million, you have changed my life Regards YS"

See statements YM sent us for proof:
"Full Time Professional Level Forex Binary Options Trading System OMNI11 PRO Delivers a Powerful, Solid, Time Tested Trading System that Could Help You Rapidly Improve Your Forex Binary Trading"
Full time Forex Binary options trading system focused on the Euro session and then focused on the NY session.

Focuses on GBPUSD or EURUSD

Team up with some partners and trade both sessions and put your self in position for some serious potential mind blowing trading success.

All trades on track record can be verified once you know the system.


Euro session approximate monthly average of $38,525 monthly trading system results  off $500 trades

NY Sessions monthly approximate average of $38,525 monthly trading system results   off $500 trades

Combined Sessions monthly approximate average of $77,050 monthly trading system results  system results off $500 trades


Exact, clear signals

You can trade anywhere between 12 and 8 am Eastern time for the EURO session and you can trade anywhere between 8 am and 16:00 Eastern time for the NY Session

You do not need to trade the whole session and can pick time periods to trade

System similar to a 'business in a box' and needs to be run as your own binary options trading business.  Which also means that you need to treat the system with utmost seriousness as if you were running your own business.

This is a home study Video course with PDF's.  It is NOT an indicator, not an EA, not a platform, not software, not a robot and not signals (although you create your own signals from looking at the charts with the system).

This will take you a few hours to learn and practice.  Then it will take you a month of focus and will power to trade correctly – THEN trading correctly becomes a very powerful SUCCESS HABIT.
Announcing: A Near Miraculous Trading System for Trading Binary Options Shattering new Heights in Trading Using Forex Binary Options
Forex Binary Options Trading System OMNI11 is a brand-new breakthrough in Forex binary options trading, binary options and trading systems in general.
This system is based off a successful philosophy called the "trading for a good living" philosophy. And in the process of creation we've discovered some critical breakthroughs in new levels of profitability.
The results have been incredible for this Forex Binary Options Trading System called OMNI11.  The system has averaged up to $77,050 per month in system results on the New York and Euro sessions based on only $500 trades. In the vanilla options trading world a $500 trade is very small. But it is a good thing to start small and build up over time using proper money management techniques as we teach in this course.
The results you see below can be verified by you once you learn the trading system. In order to achieve his potential you'll have to obtain the system and immediately attack learning the system and practicing the system.  Then immediately start practicing trading the system in real time.  Use will power to trade it correctly,  exactly and perfectly and you can  make a success habit of trading it correctly. If you're serious with this system the opportunity is there for your taking.
Finally, a High Probability Solution to Trading Forex from Home and an Easier Way to Trading Forex Versus Directly.
Imagine Being Able to Potentially Trade for a Very Good Living…
Forex Binary Options Trading System OMNI11 is a powerful binary options trading system.   The purpose of the system's design is to be 'solid' and 'consistent'.   Solid and consistent  are very powerful words to a knowledgeable professional trader.
Just think of it as kind or like  a 'business in a box' – a blueprint for a potentially successful trading business.  In order to run a business you need an 'operations manual.  OMNI11 can be your operations manual!
In order to trade successfully you need to advance your "trading" to the status of a "trading business". You could even setup your own separate company, separate entity so you separate your trading activities.  This could be an important factor for your perspective, attitude and attention.   And with OMNI11 it's that important – it's that well worth the effort.
The point is, you need to think formally and professionally about trading because that's the only way to put yourself in position for long-term and large success. If you don't respect training to the highest level you will not succeed. And I believe lack of respect for markets is one of the top reasons why people fail in trading.
Forex Binary Options Trading System OMNI11 is a very powerful system based on proprietary secrets and new developments. Once you have the system in hand you will see what I'm talking about. If you have any doubts about the power of his system please study this page carefully and contact us. It would be quite sad if you missed out on this opportunity, from our perspective…
Do You Actually Believe That It's Possible to Consistently Make A Lot Of Money Trading Binary Options? Well Let Us Help Increase Your Belief…
Imagine having someone teach you how to trade binary options who actually knows what he's talking about.
You have his opportunity right now in a very special way. Why is it special? It's special because I've made some secrets available in here that I normally wouldn't have.  It's also special because if you see the order button down below – you still have the opportunity to buy it.  We can only offer so many copies as of this typing.
Yes this is an incredible system that has produced up to $77,000 a month based on just 5$00 position sizes which is pretty remarkable. True, it is what it is, the performance,  and we're not going to "makeup" smaller figures just make people feel more comfortable.  This is  a full time pro level system -for those who aspire to trading binary options for a living, full time.
Traders across the planet have found the power of OMNI11.  Many are shocked when they find out that they actually bought a trading system that works.
Maybe you can be the next, right now…
Word of caution:
Understand if you're one of those who have been chasing around 'guaranteed 110% plus winning"  (the extra 10% is for the euphoric 'trading crack high' you're chasing) (and we've all done that at once point in time or another)  and you are looking for some sort of instant robot solution let me burst your bubble.  Why would I do that?  Because I want to save your hopes in a trading career right now!
First of all this isn't a 'robot' or software.  It is a home study trading course. So, if you're not willing to learn how to trade, practice and get good at trading, putting the hard work up front and learn to trade a professional and you'll never succeed – it's just how it works in the world of trading.  No one will ever make it happen for you.  And if a commercial 'robot' actually worked you better hope that now one else has a copy of it or you're screwed.  So if you can take responsibility to make your self succeed, then you my friend, have just started out on the right path to success in trading.
And I don't want you buying my products if you think you're just can "try it out". You have to be committed.  If you can commit to this trading system I believe you will be very pleasantly surprised.  So if you're sick and tired of losing and are ready for the real deal and trading then join our team and we'll take care of you.
You can piggyback off my 26 years of investing and trading experience and learn things about trading that will blow your mind. I've learned many things over the years. And I've been able to quickly transfer many of those secrets to binary options trading. You'll get access to some of my choice secrets.
Discover Why Trading Forex Binary Options Is Much More Easier As Trading Forex Correctly.
Daytrading binary options with Forex Binary Options Trading System OMNI11 is many times easier than trading Forex directly because all you need to do is enter any tell me to exit! This means you don't need sit in front of the computer following an open position the entire time. This incredible reduces pressure a tremendous amount.
You'll notice an incredible difference Day trading binary options in the reduction of stress. And with the good trading system you could have consistent profitability daytrading binary options.
Plus the great thing about binary options trading is that you need to be right by one pip! That's right just one pip. And being right by just one pip can net up to an 81% return. With a winning system these types of returns can add up to considerable profits, much more than trading Forex alone.
How to Trade Forex Binary Options Trading System OMNI11 Successfully
This system is designed to provide a full-time solution for day trading for potential very good living. With Forex binary options system OMNI11  you can trade the European session or the New York session. Or you can trade both although you will probably want to split that up with a trading partner. Just imagine using a trading partner… the partner could help make sure that you are trading the system correctly and can make sure that your maximizing potential profits.
Our Track Record Is No Joke  – You Will Be Able To Verify Every Signal Below When You Get The Course
Check out our track record below. Observe the difference between days – fast times and slow times. This trading system is the real deal and we want you to understand the difference between fast periods and slow periods so that your emotions don't screw you up.
Obviously the system's results are phenomenal. If you learn the system and actually trade it then you put yourself in a high probability position to potentially achieve similar results (although past results are not necessarily indicative future results…. You could do worse or you could do better…)
Binary Trading Business Expansion Concepts with OMNI11  – System Performance Results Based on $500 Position Sizes which is Around 10 Contracts on

NADEX
Monthly Average System Results Translated to NADEX Approximately = $77,050 Per month
Historical System Results Over More Instruments and Accounts:
Trading 2 Accounts on Just GBPUSD = $154,100 Per month
Trading 3 Accounts on Just GBPUSD = $231,150 Per month
Trading 2 Accounts with GBPUSD and EURUSD = $154,100 Per month
Trade 3 Accounts with GBPUSD and EURUSD = $462,300 Per month
OMNI 11 System Results with Traditional Binaries Based on the System's Entry Rules:
SUMMARY
 
EURO
$32,175.00
Per Month Avg.
NY
$41,087.50
Per Month Avg.
COMBINED
$73,262.50
Per Month Avg.
Based on $500 Per Trade Size
Apr
EURO
W
L
W$
L$
NET
1-Apr
WWWWLLWWWWW
9
2
3150
-900
$2,250.00
WLWWWWWLWWWWW
11
2
3850
-900
$2,950.00
LWWLLLWWWLLWL
6
7
2100
-3150
-$1,050.00
WWWWWWWLLL
7
3
2450
-1350
$1,100.00
WWLWLWL
4
2
1400
-900
$500.00
WLLWWLW
4
3
1400
-1350
$50.00
11-Apr
LLWWLWWWWWW
8
3
2800
-1350
$1,450.00
WWLWWWLWLWLWW
9
3
3150
-1350
$1,800.00
LLLWLWWWWLW
6
5
2100
-2250
-$150.00
WWLWWWWWWWWW
11
3
3850
-1350
$2,500.00
LWWLLWWLWWWW
8
4
2800
-1800
$1,000.00
WWLLWWWLLW
6
2
2100
-900
$1,200.00
WWWLWWLWWWW
9
2
3150
-900
$2,250.00
WWWWWWWWWLLW
10
2
3500
-900
$2,600.00
LWWLLWWWL
5
3
1750
-1350
$400.00
22-Apr
WWLWWWWWLW
8
2
2800
-900
$1,900.00
WWLWWWLLW
6
3
2100
-1350
$750.00
WWWLW
4
1
1400
-450
$950.00
WWWWWWWW
8
0
2800
0
$2,800.00
LLWWWWW
5
2
1750
-900
$850.00
LLWWWWWLW
6
2
2100
-900
$1,200.00
LLWWWWWLW
6
2
2100
-900
$1,200.00
$28,500.00
APRIL
NY
W
L
W$
L$
NET
1-Apr
WWWWLWWWWWWWWWWWWWWWWWWWW
24
1
8400
-450
$7,950.00
LWLLLWWWWWWWW
9
4
3150
-1800
$1,350.00
WWWWWWWWWWWWWWLL
14
2
4900
-900
$4,000.00
WLWWWWWLWWW
9
2
3150
-900
$2,250.00
WLLLWWLWWL
5
5
1750
-2250
-$500.00
LWWWW
4
1
1400
-450
$950.00
WWWWWWLLLWWWWWWW
13
3
4550
-1350
$3,200.00
WWWWWWWWLLWWWWW
13
2
4550
-900
$3,650.00
WWWWWWLWLWWW
10
2
3500
-900
$2,600.00
WWWWLLWWWWWWWWWWLL
14
4
4900
-1800
$3,100.00
LWWWWWWLLLL
6
5
2100
-2250
-$150.00
WWWWWWL
6
1
2100
-450
$1,650.00
WWLWWL
4
2
1400
-900
$500.00
WWWWWWW
7
0
2450
0
$2,450.00
WWWWWWWWWWWWWWW
15
0
5250
0
$5,250.00
LWW
2
1
700
-450
$250.00
WWWWWWWWLW
9
1
3150
-450
$2,700.00
WWWWWWWWWWWLLLWWWWW
16
3
5600
-1350
$4,250.00
WWWWLLWW
6
2
2100
-900
$1,200.00
WWWWWWWWWWWWLLLWWWWWW
18
3
6300
-1350
$4,950.00
WWWWWLWWLWWW
10
2
3500
-900
$2,600.00
LLLWWWWWWWWWW
10
3
3500
-1350
$2,150.00
TOTAL
$56,350.00
COMBINED
$84,850.00
MARCH
EURO
W
L
W$
L$
NET
2-Mar
WWWLWWWLWWW
9
2
3150
-900
$2,250.00
LWWWWLLWWWW
8
3
2800
-1350
$1,450.00
WWLLWW
4
2
1400
-900
$500.00
WWLWWWWWWWW
10
3
3500
-1350
$2,150.00
WLLWLWWWWW
7
3
2450
-1350
$1,100.00
WWLWWWWWWWW
10
1
3500
-450
$3,050.00
10-Mar
WWWWWWW
7
0
2450
0
$2,450.00
WWLWWWWWWWWWWWLW
12
2
4200
-900
$3,300.00
14-Mar
LLWWWWWWL
6
3
2100
-1350
$750.00
WWWWWWLL
6
2
2100
-900
$1,200.00
WWWWWWW
7
0
2450
0
$2,450.00
WWWWWWWWLLW
9
2
3150
-900
$2,250.00
WWWWW
5
0
1750
0
$1,750.00
21-Mar
WLWWLWWWWW
8
2
2800
-900
$1,900.00
WLWWWW
5
1
1750
-450
$1,300.00
LWLWWLWWWLW
7
4
2450
-1800
$650.00
WWWWWWWWWWWW
12
0
4200
0
$4,200.00
WWWWWLWWWW
9
1
3150
-450
$2,700.00
LWWWLWLWWWWW
8
3
2800
-1350
$1,450.00
WLWWWWWW
7
1
2450
-450
$2,000.00
WWWWWWWWWLW
10
1
3500
-450
$3,050.00
WWWWLWWWWWWWW
12
1
4200
-450
$3,750.00
TOTAL
$45,650.00
NY
2-Mar
W
L
W$
L$
NET
WWWLLLWWLW
6
4
2100
-1800
$300.00
LWWWWWWW
7
1
2450
-450
$2,000.00
WLLLWWLW
4
4
1400
-1800
-$400.00
LLWWWWWWLW
7
3
2450
-1350
$1,100.00
LWWWWWWLLWL
6
4
2100
-1800
$300.00
LWLWLLWWWW
9
3
3150
-1350
$1,800.00
WWWWWLWWLLWW
9
3
3150
-1350
$1,800.00
WWWWWWWWWWWWWLWWWW
17
1
5950
-450
$5,500.00
LLWWLLLWWW
5
5
1750
-2250
-$500.00
WWWWWWLWLWWW
10
2
3500
-900
$2,600.00
WWWWLLWWWWWW
10
2
3500
-900
$2,600.00
LWWLWWLW
5
3
1750
-1350
$400.00
WWWWWWWWWW
10
0
3500
0
$3,500.00
21-Mar
WWWWWWW
7
0
2450
0
$2,450.00
WWLWWWWL
6
2
2100
-900
$1,200.00
WWLLWLW
4
3
1400
-1350
$50.00
WWWLWWW
6
1
2100
-450
$1,650.00
LWWWWWWLLWL
8
4
2800
-1800
$1,000.00
WWWWWWWWWW
10
0
3500
0
$3,500.00
WWWWLLWWWWW
9
2
3150
-900
$2,250.00
LWWWWWLWWWW
9
2
3150
-900
$2,250.00
WLWLWW
4
2
1400
-900
$500.00
TOTAL
$35,850.00
COMBINED
$81,500.00
FEB
W
L
W$
L$
NET
1-Feb
WWWWLLWWL
6
3
2100
-1350
$750.00
WLWWWWL
5
2
1750
-900
$850.00
WLWWL
3
2
1050
-900
$150.00
LWWWLWWLWL
6
4
2100
-1800
$300.00
7-Feb
WWWWWLWW
7
1
2450
-450
$2,000.00
LWWWLWWW
6
2
2100
-900
$1,200.00
WWWLWWWWWW
9
1
3150
-450
$2,700.00
WWLWW
4
5
1400
-2250
-$850.00
LWWWLWLLWL
6
5
2100
-2250
-$150.00
14-Feb
WWWLWW
5
1
1750
-450
$1,300.00
WWWWWWLLWWWWLW
11
3
3850
-1350
$2,500.00
LWLWLW
3
3
1050
-1350
-$300.00
WWWLLWLLWWL
6
5
2100
-2250
-$150.00
LWWWWLWWWWW
9
2
3150
-900
$2,250.00
WWWWWWLL
6
2
2100
-900
$1,200.00
WWLWWWLL
5
3
1750
-1350
$400.00
LLWWWWWL
5
3
1750
-1350
$400.00
WWWWWWWWWWWWWWWWLLLL
15
4
5250
-1800
$3,450.00
WWLWWWWWWWLWW
11
2
3850
-900
$2,950.00
WWWWWWLLLL
6
4
2100
-1800
$300.00
TOTAL
$21,250.00
NY
W
L
W$
L$
NET
1-Feb
LWWWWWWLWWW
9
2
3150
-900
$2,250.00
LWWWWWWWWWWWWW
16
4
5600
-1800
$3,800.00
WWWWLWWWLW
9
2
3150
-900
$2,250.00
WWWWW
5
0
1750
0
$1,750.00
7-Feb
WWLWWWWW
7
1
2450
-450
$2,000.00
WWWWWWWWWWWWWLWLWW
16
2
5600
-900
$4,700.00
WWWWWWWWLLWL
9
3
3150
-1350
$1,800.00
WWLLLWWWW
6
3
2100
-1350
$750.00
LWWWWWWWWWWWWW
13
1
4550
-450
$4,100.00
14-Feb
WWWWLW
5
1
1750
-450
$1,300.00
LWWWWWWW
7
1
2450
-450
$2,000.00
WWWWWWWWWWWWWLLLW
14
3
4900
-1350
$3,550.00
WWWWLLLW
5
3
1750
-1350
$400.00
LWWWLWW
5
2
1750
-900
$850.00
LL
0
2
0
-900
-$900.00
WWWWWLWL
6
2
2100
-900
$1,200.00
WWWWLW
5
1
1750
-450
$1,300.00
LLWLWW
3
3
1050
-1350
-$300.00
WWWWLW
5
1
1750
-450
$1,300.00
WWWWLWWW
8
1
2800
-450
$2,350.00
TOTAL
$36,450.00
COMBINED
$57,700.00
January
EURO
W
L
W$
L$
NET
1/3/
WWLWLWWWWW
8
2
2800
-900
$1,900.00
WWWWLWWLLWL
7
4
2450
-1800
$650.00
WLLWWWWWW
7
2
2450
-900
$1,550.00
WWLWLWW
5
2
1750
-900
$850.00
7-Jan
LLWWL
2
3
700
-1350
-$650.00
WLWWWWLLWWW
8
3
2800
-1350
$1,450.00
WWWLWWWWLL
6
3
2100
-1350
$750.00
WWWWWWWWW
9
0
3150
0
$3,150.00
WWLWWWWWWW
9
1
3150
-450
$2,700.00
WWWWWWWWWWWWWWWWWLWWWLW
21
2
7350
-900
$6,450.00
17-Jan
WWWLWWWWLL
7
3
2450
-1350
$1,100.00
WWWLWWWLLLW
7
3
2450
-1350
$1,100.00
WLLLWWWWW
6
3
2100
-1350
$750.00
WWLWWWWWWW
9
1
3150
-450
$2,700.00
WWWLWW
5
1
1750
-450
$1,300.00
WWLLWWWWWWW
9
2
3150
-900
$2,250.00
25-Jan
WWWWWWW
7
0
2450
0
$2,450.00
WLLWW
3
2
1050
-900
$150.00
WWWWWLWLLW
7
2
2450
-900
$1,550.00
WWWLWWWWLL
7
3
2450
-1350
$1,100.00
LLWWLWW
4
3
1400
-1350
$50.00
TOTAL
$33,300.00
NY
W
L
W$
L$
NET
1/3
WWWWWWWWLLL
8
3
2800
-1350
$1,450.00
WWWWWLWWW
8
1
2800
-450
$2,350.00
WWWWWWLWWWLLL
9
4
3150
-1800
$1,350.00
WWWWWWWLL
7
2
2450
-900
$1,550.00
7-Jan
WWWWWWL
6
1
2100
-450
$1,650.00
WWLL
2
2
700
-900
-$200.00
WWWWWWWWLWWWW
12
1
4200
-450
$3,750.00
WWWWWLWWW
8
1
2800
-450
$2,350.00
WWWWW
5
0
1750
0
$1,750.00
WWWLWW
5
1
1750
-450
$1,300.00
17-Jan
WWWW
4
0
1400
0
$1,400.00
WWWWWWWLW
8
1
2800
-450
$2,350.00
WWLWW
4
1
1400
-450
$950.00
WWWWLWWWW
8
1
2800
-450
$2,350.00
WWLWW
4
1
1400
-450
$950.00
WWWWWWLL
6
2
2100
-900
$1,200.00
25-Jan
LWWWWWWWLWW
9
2
3150
-900
$2,250.00
WWWWW
5
0
1750
0
$1,750.00
WWWWW
5
0
1750
0
$1,750.00
WWWWWWWLWWL
9
2
3150
-900
$2,250.00
LLWWWWWW
6
2
2100
-900
$1,200.00
TOTAL
$35,700.00
COMBINED
$69,000.00
August

| | | | | | | | | |
| --- | --- | --- | --- | --- | --- | --- | --- | --- |
| GBPUSD | Based on $500 Position Size | Win | Win Net | Loss | Loss Net | Draw | Draw Net | Net Profit |
| 27-Aug | WWLLWWWLWWWWLWLWWW | 13 | $4,550.00 | 5 | ($2,250.00) | 0 | $0.00 | $2,300.00 |
| 26-Aug | WWWWWLWWWWWWLL | 11 | $3,850.00 | 3 | ($1,350.00) | 0 | $0.00 | $2,500.00 |
| 25-Aug | WWWWWWWWWWWWWWWWLWWWWWL | 23 | $8,050.00 | 2 | ($900.00) | 0 | $0.00 | $7,150.00 |
| 24-Aug | WWWWLWWWWWLWWWLWWW | 15 | $5,250.00 | 3 | ($1,350.00) | 0 | $0.00 | $3,900.00 |
| 23-Aug | WLWWWLWWWLLWWWWLLWW | 13 | $4,550.00 | 6 | ($2,700.00) | 0 | $0.00 | $1,850.00 |
| 20-Aug | WWWWLWWWWWWWLLWWWLWW | 16 | $5,600.00 | 4 | ($1,800.00) | 0 | $0.00 | $3,800.00 |
| 19-Aug | LWWWWWLLWWLLWWWWWWL | 13 | $4,550.00 | 6 | ($2,700.00) | 0 | $0.00 | $1,850.00 |
| 18-Aug | WLWWWLWWWLWWWWWWWWLW | 16 | $5,600.00 | 4 | ($1,800.00) | 0 | $0.00 | $3,800.00 |
| 17-Aug | WWWWWWLLWWWLLLWWWW | 13 | $4,550.00 | 5 | ($2,250.00) | 0 | $0.00 | $2,300.00 |
| 16-Aug | WWWWLLWWWWWLWWWWLLWW | 15 | $5,250.00 | 5 | ($2,250.00) | 0 | $0.00 | $3,000.00 |
| 13-Aug | LLWWWWWWWWLLWWWWWW | 14 | $4,900.00 | 4 | ($1,800.00) | 0 | $0.00 | $3,100.00 |
| 12-Aug | LLWWWLWLWWWWLWWWWLWWWWW | 17 | $5,950.00 | 6 | ($2,700.00) | 0 | $0.00 | $3,250.00 |
| 11-Aug | WLWWWWWWWWWWWLWWWWWW | 18 | $6,300.00 | 2 | ($900.00) | 0 | $0.00 | $5,400.00 |
| 10-Aug | LWWWWWWWWWWWWLWWWWWLL | 17 | $5,950.00 | 4 | ($1,800.00) | 0 | $0.00 | $4,150.00 |
| 9-Aug | LLWLWWLWWWWWWWWLWWW | 14 | $4,900.00 | 4 | ($1,800.00) | 0 | $0.00 | $3,100.00 |
| 6-Aug | LWWLLWWWWWWWWWWWLWW | 15 | $5,250.00 | 4 | ($1,800.00) | 0 | $0.00 | $3,450.00 |
| 5-Aug | WLWWWWWWWWWWWWWWWWWWWLWWWL | 23 | $8,050.00 | 3 | ($1,350.00) | 0 | $0.00 | $6,700.00 |
| 4-Aug | WWWWWLWWWWWWLWWWWWWLLWWWWW | 23 | $8,050.00 | 4 | ($1,800.00) | 0 | $0.00 | $6,250.00 |
| 3-Aug | WLWWLWWWWLWWWWWWWWLWWLWL | 18 | $6,300.00 | 5 | ($2,250.00) | 0 | $0.00 | $4,050.00 |
| 2-Aug | WLWWLLLWLWWWWWWLWLLL | 11 | $3,850.00 | 8 | ($3,600.00) | 0 | $0.00 | $250.00 |
Results From The Month Of August
$72,150.00 ($500 Position Size)
$144,300.00 ($1000 Position Size)
July

| | | | | | | | | |
| --- | --- | --- | --- | --- | --- | --- | --- | --- |
| GBPUSD | Based on $500 Position Size | Win | Win Net | Loss | Loss Net | Draw | Draw Net | Net Profit |
| 30-Jul | WLWWWWLWWWWWWLLWLWWLLW | 15 | $5,250.00 | 6 | ($2,700.00) | 0 | $0.00 | $2,550.00 |
| 29-Jul | LWWWLWWWLWWWLWWWW | 13 | $4,550.00 | 4 | ($1,800.00) | 0 | $0.00 | $2,750.00 |
| 28-Jul | LWWWWWWWWWWWLWWWWWWWWWWWW | 24 | $8,400.00 | 2 | ($900.00) | 0 | $0.00 | $7,500.00 |
| 27-Jul | WWWLWWWWWWWWWWWWWLWLWLWW | 20 | $7,000.00 | 4 | ($1,800.00) | 0 | $0.00 | $5,200.00 |
| 26-Jul | WWWWLWWWLWWWWWWWWWLL | 16 | $5,600.00 | 4 | ($1,800.00) | 0 | $0.00 | $3,800.00 |
| 23-Jul | LWWWLWWWWWWWWWWLLWLWWWL | 17 | $5,950.00 | 6 | ($2,700.00) | 0 | $0.00 | $3,250.00 |
| 22-Jul | LLWWLLWWLLLWWWWWLWL | 10 | $3,500.00 | 9 | ($4,050.00) | 0 | $0.00 | ($550.00) |
| 21-Jul | LLWWWLLWWLWWLWWWWWWW | 14 | $4,900.00 | 6 | ($2,700.00) | 0 | $0.00 | $2,200.00 |
| 20-Jul | WWWWLWWWWWWWWWWWWWWWWWWL | 22 | $7,700.00 | 2 | ($900.00) | 0 | $0.00 | $6,800.00 |
| 19-Jul | LLWWWWWWLWWLWWWWWWWWWWW | 19 | $6,650.00 | 4 | ($1,800.00) | 0 | $0.00 | $4,850.00 |
| 16-Jul | WWWWWWWWWWWWLWWWWLWW | 19 | $6,650.00 | 2 | ($900.00) | 0 | $0.00 | $5,750.00 |
| 15-Jul | LWWWWLWWLWWWWW | 11 | $3,850.00 | 3 | ($1,350.00) | 0 | $0.00 | $2,500.00 |
| 14-Jul | WWWWLWLWWWWLWWWW | 13 | $4,550.00 | 3 | ($1,350.00) | 0 | $0.00 | $3,200.00 |
| 13-Jul | WWLWWWLWWWWWWWL | 13 | $4,550.00 | 3 | ($1,350.00) | 0 | $0.00 | $3,200.00 |
| 12-Jul | WWWLWWWLWWWLWWWWWWLWLLL | 16 | $5,600.00 | 7 | ($3,150.00) | 0 | $0.00 | $2,450.00 |
| 9-Jul | WWWWWWWWWWLWLW | 12 | $4,200.00 | 2 | ($900.00) | 0 | $0.00 | $3,300.00 |
| 8-Jul | WWWWWLLWWWWWWWWWWWW | 18 | $6,300.00 | 2 | ($900.00) | 0 | $0.00 | $5,400.00 |
| 7-Jul | WWWWWWLWWWWWWWWWWL | 16 | $5,600.00 | 1 | ($450.00) | 0 | $0.00 | $5,150.00 |
| 6-Jul | LWWWWWLWWWWWWLWWWWWWWWWWWLWW | 24 | $8,400.00 | 2 | ($900.00) | 0 | $0.00 | $7,500.00 |
| 2-Jul | WWWWWWLLLWWLWWWWLWWW | 15 | $5,250.00 | 5 | ($2,250.00) | 0 | $0.00 | $3,000.00 |
| 1-Jul | WLWLWWWLWWWWW | 10 | $3,500.00 | 3 | ($1,350.00) | 0 | $0.00 | $2,150.00 |
Results From The Month Of July
$81,950.00 ($500 Position Size)
$164,900.00 ($1000 Position Size)
Apr
EURO
W
L
W$
L$
NET
1-Apr
WWWWLLWWWWW
9
2
3150
-900
$2,250.00
WLWWWWWLWWWWW
11
2
3850
-900
$2,950.00
LWWLLLWWWLLWL
6
7
2100
-3150
-$1,050.00
WWWWWWWLLL
7
3
2450
-1350
$1,100.00
WWLWLWL
4
2
1400
-900
$500.00
WLLWWLW
4
3
1400
-1350
$50.00
11-Apr
LLWWLWWWWWW
8
3
2800
-1350
$1,450.00
WWLWWWLWLWLWW
9
3
3150
-1350
$1,800.00
LLLWLWWWWLW
6
5
2100
-2250
-$150.00
WWLWWWWWWWWW
11
3
3850
-1350
$2,500.00
LWWLLWWLWWWW
8
4
2800
-1800
$1,000.00
WWLLWWWLLW
6
2
2100
-900
$1,200.00
WWWLWWLWWWW
9
2
3150
-900
$2,250.00
WWWWWWWWWLLW
10
2
3500
-900
$2,600.00
LWWLLWWWL
5
3
1750
-1350
$400.00
22-Apr
WWLWWWWWLW
8
2
2800
-900
$1,900.00
WWLWWWLLW
6
3
2100
-1350
$750.00
WWWLW
4
1
1400
-450
$950.00
WWWWWWWW
8
0
2800
0
$2,800.00
LLWWWWW
5
2
1750
-900
$850.00
LLWWWWWLW
6
2
2100
-900
$1,200.00
LLWWWWWLW
6
2
2100
-900
$1,200.00
$28,500.00
APRIL
NY
W
L
W$
L$
NET
1-Apr
WWWWLWWWWWWWWWWWWWWWWWWWW
24
1
8400
-450
$7,950.00
LWLLLWWWWWWWW
9
4
3150
-1800
$1,350.00
WWWWWWWWWWWWWWLL
14
2
4900
-900
$4,000.00
WLWWWWWLWWW
9
2
3150
-900
$2,250.00
WLLLWWLWWL
5
5
1750
-2250
-$500.00
LWWWW
4
1
1400
-450
$950.00
WWWWWWLLLWWWWWWW
13
3
4550
-1350
$3,200.00
WWWWWWWWLLWWWWW
13
2
4550
-900
$3,650.00
WWWWWWLWLWWW
10
2
3500
-900
$2,600.00
WWWWLLWWWWWWWWWWLL
14
4
4900
-1800
$3,100.00
LWWWWWWLLLL
6
5
2100
-2250
-$150.00
WWWWWWL
6
1
2100
-450
$1,650.00
WWLWWL
4
2
1400
-900
$500.00
WWWWWWW
7
0
2450
0
$2,450.00
WWWWWWWWWWWWWWW
15
0
5250
0
$5,250.00
LWW
2
1
700
-450
$250.00
WWWWWWWWLW
9
1
3150
-450
$2,700.00
WWWWWWWWWWWLLLWWWWW
16
3
5600
-1350
$4,250.00
WWWWLLWW
6
2
2100
-900
$1,200.00
WWWWWWWWWWWWLLLWWWWWW
18
3
6300
-1350
$4,950.00
WWWWWLWWLWWW
10
2
3500
-900
$2,600.00
LLLWWWWWWWWWW
10
3
3500
-1350
$2,150.00
$56,350.00
Results From The Month Of April

$84,850.00 ($500 Position Size) That's $56,350 from the New York Session and $28,500 from the EURO Session
$169,700.00 ($1000 Position Size)
Price: $3997.00  $1,997.00 Special Temporary Pricing Offer: