NADEX DXY NADEX 20 Minute Binary Option Scalper System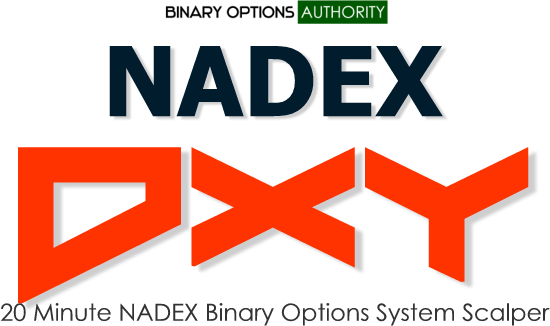 $4,683.33 a Day Systems Results Average for 10 Contracts
NADEX DXY System Super Simple Method for Racking Up Potentially Powerful Results from the NADEX 20 Minute Binary Options
We trade momentum bursts and then trail our profits

Many trades go on and expired In the Money

Many trades that start off losing often come back and expire ITM for extra bonus profits.

This system is in home study course format  you can access online, learn, put into practice and gain a skill for life.

$4,692.33 a Day Systems Results on 10 contracts or $462.23 a Day Systems Results on 1 contract  Trading only 2 hours a day

If we take that average and trade 4 hours a day the systems results would be $9,384.66 per 4 hour day!

We buy / sell out of the money roughly targeting $20 risk per trade per one contract

Get this system before we retire this one too!

Many losing trades come back around by expiration to expire ITM for full profit as a bonus.

Compound this system with NADEX DXX for Mind Blowing Potential!
System Performance Sample is below.  This sample depicts the systems results
Scroll to the right to see the details:
1ST STRIKE OTM SO AVERGE PRICE OF 28

TRADE 9:40 TO NOON

US Smallcap 2000 points

3-Aug

1.7

2.3

0

0

0

ITM

1.3

1

1.8

1.7

0

ITM

ITM

0

ITM

ITM

ITM

ITM

1 cc

10 cc

NADEX Net P/L Points

40

50

-20

-20

-20

80

25

20

40

40

-20

80

80

-20

80

80

80

80

$675.00

$6,750.00

2-Aug

0

0

ITM

0

ITM

0

0

1

ITM

0

0

ITM

-20

-20

80

-20

80

-20

-20

20

80

-20

-20

80

$200.00

$2,000.00

1-Aug

0

itm

0

ITM

1.4

1.1

ITM

ITM

ITM

2.1

0

0

ITM

0

1.6

1.6

-20

80

-20

80

30

20

80

80

80

40

-20

-20

80

-20

30

30

$530.00

$5,300.00

$1,405.00

$14,050.00

AVG

$468.33

$4,683.33
$4997  Launch Price $1997