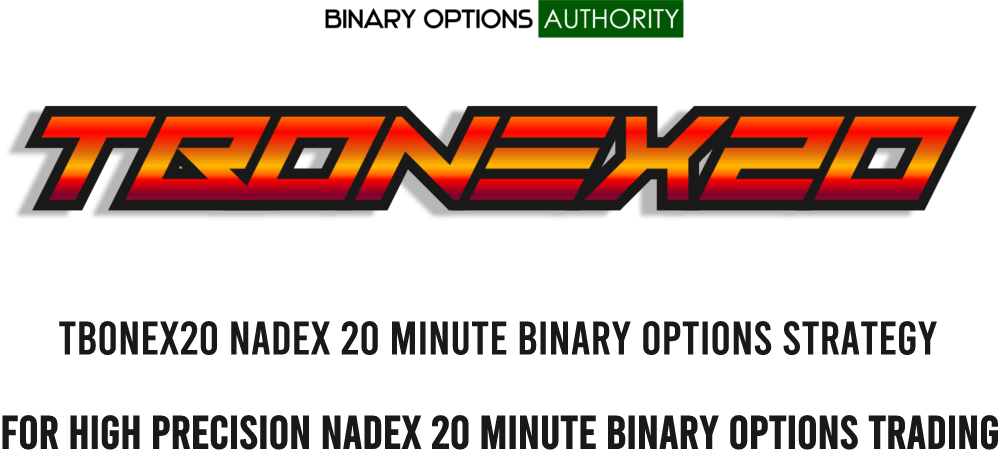 TBONEX20 NADEX 20 Minute Binary Options Strategy & System Performance Sample – for Trading Just 3 Hours a Day:
High precision method

Trade whenever you want but here is an easy 3 hour session

Trade ATM binaries

Trades NADEX 20 min expiration.

Video course that teaches you how to trade the system.

Learn a powerful cash flow skill for life. 
SEP 27: 20 MIN EXP: 1 MIN BARS: US SMALL CAP 2000
10 AM TO 1: WWWWWLWWWWW 10 W 1 L = ~ $4,500 on 10 contracts/ in 3 hours
SEP 26: WWLWWWWWWWW 10 W 1 L = ~ $4,500 on 10 contracts
SEP 25:WLWWWWLLWWWL 8W 4 L = ~ $2.000 on 10 contracts
SEP 24:WWWWWLWWLW 9W 2 L = ~ $3,500 on 10 contracts
$4997   Introductory Offer Price:$1997