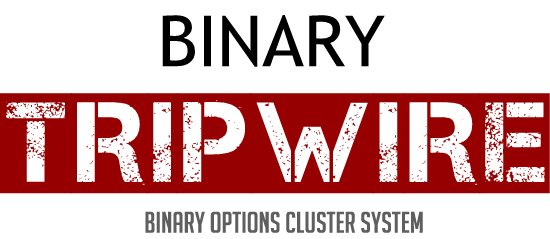 Are You Ready to Get "HIGH" Off Your Binary Options Trading?
Because that's what it is going to feel like when you're able to stack clusters of winning binary trades in a row!
That's right. Forget the doobage.  Forget the crack. Try winning at binary options instead with cluster winning! It's quite a nice feeling!
Psychedelic high comparisons aside, This is a very serious binary option system that has scored incredible breakthrough on figuring out how to trade and win a lot in binary options.
This system gives you a lot of command and opportunity to trade just about any time.  We focus on the Forex binary options market which give you flexibility to trade around the world.
What's Clustering or Binary Cluster Trading?
It's like rapid fire machine gun binary options trading yet with precision and refinement for high percentage winning while avoiding a cluster F… of losing.  Why cluster? More money!  It's more potential money for the amount of time you spend with your eyes glued to your computer!
What is this!?
This is an incredible new breakthrought in binary options systems development
$7,687.50 A DAY average for just 3 hours of trading systems results insanity.
TRIPWIRE trades 2 minute binary options expirations
For those of you who like a lot of fast action this is for you.
Just start with small positions until you feel you have the hang of it over a few weeks.
Why get this system?
Drama cash flow!  If you like action and excitement then this is for you!
If you want to be engaged in the game full throttle then this is for you!
Do something different do something wild in your trading!  Just start small and get comfortable with this style.
Performance Sample based on $500 a trade.  2 Minute binary expirations.
12-May
WWWLWWWLWWWLWWLLWWWWLLWWWWWWLWLWLWLWLWWLWLWWLWWLWWWWLWWW
W
L
NET
WWWWLWWLWWWWLLWWLWWLWWWLLLLWWLWWWLWWWWL
65
31
$7,250.00
13-May
WWLWWWLWLLLLWWWWWWWLWLWWLLWWLWLLWWWWWWLWWWWLWWWWWLWW
WWLWLLLLWWWLLWWWWWLWWWWLLLWWWWWWLWWLWWWWLLWLLWLLWLWWW
70
37
$6,000.00
14-May
WWWWLWWWWWLWWWLWWWWLWWLWWLLWLLLWLWWWWWWWWWLLL
WLWWWLWWWWWLWWLWWWWWWWWLLLWWWLWWWLWWLW
59
24
$8,650.00
11-May
WWWWLLWWWLLWWWWWWLWWLLWWWLWLWWWWWWWWLWLWLWLWWL
WWWLWLWWLWWWWLLWWWWWWWWLWWLLWLWLWWWWWLLWLLWWLWWWWLWWWLWL
71
32
$8,850.00
So in just 4 days of absolute cluster insanity we have a $30,750 net profit systems result.    That comes out to $7,687.50 A DAY average.   And that's only in 3 hours!
Price:  Whatever the button says after clicking will be the price.  Price will change: $2997