What does OCTPETUALPOPS mean?
OCTPETUALPOPS  is a system name related to some of the concepts we have behind the system. This system is a one day trade. We call it a pop trade. It's not a gimmick it's done for the sake of profit capturing and stacking. And it just so happens that this method has worked at exceptionally well.

Absolutely, OCTPETUALPOPS  trading system which we use for the day trading signals isn't evolution of systems development over the decades.
We're looking to trade the markets from multiple strategic angles in order to better ensure continuous flow of cash flow profitability.
The term "PETUAL" in OCTPETUALPOPS  implies perpetual such as perpetual motion implying Perpetual cash flow which is the desired end result.  "POP"  Implies a bar or number of bars where we just get out buying the close. And this case we have a one bar pop.
We can use OCTPETUALPOPS  with stocks, with options, with NADEX, with NADEX binaries, with NADEX spreads, Forex or Eminis  four powerful cash flow results.
Additionally each instrument within a genre of treating instruments has its own personality and character. It has its own ways it moves. This offers opportunity for cash flow and diversification of cash flow streams.
So ultimately we look to run this OCTPETUALPOPS day trading system on multiple assets. And it's doable because it only takes a minute or two a night to trade. And we just get out by the close the next day.
Get more information on our OCTPETUALPOPS  day trading signal services.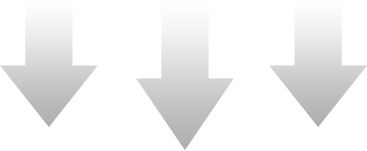 OCTPETUALPOPS – Binary Options Signals with ATM Binary Options Performance Sample – Sign Up and Get These Signals:
GBPUSD: Start Aug 1: WWWWLWLWWWLWWWWWWLWWWWWWLWLLWWLLWWWWWWWWWWWW
WWWWWWWLWLWWWLWLWWWWLWWWWWWWLWLWWWWWLWWLWWWW Stop Dec 2 (4 months)
70 W 18 L > 70 Wins 18 Losses. Hey, that's really good! And for only 4 months!
So for a money picture: if using 10 contracts and while having a 50 point gain on win or 50 point loss on loss (with NADEX): Here is some math for a profitability picture:
$35,000 W – $9000 L = $26,000
$297/mo $97 for the first 200 members. Hurry and lock in your spot: