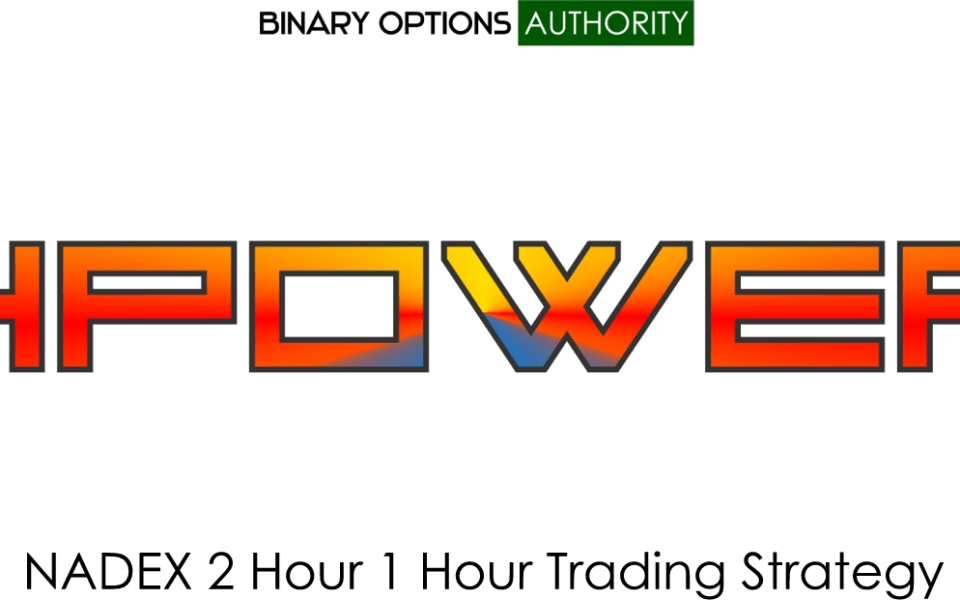 HPOWER NADEX 2 Hour 1 Hour Trading Strategy
Discover HPOWER NADEX 2 Hour 1 Hour Trading Strategy for a Trend Trading Strategy Approach for the 1 Hour NADEX Binary
The two hour NADEX binary options expiration overlaps most the time on an hourly basis. So we target the hour expiration. We've identified a particular strategy in taking advantage of the hour cycle with HPOWER. And we combined it with a trend  strategy for targeting an on-the-fly moneymaking opportunity in NADEX.
Just imagine be able to turn on your computer whenever you want and find an HPOWER opportunity, pop on the trade and make money.
Also you can use HPOWER  for the sake of stacking up wins in increasing your account size!
Why buy HPOWER NADEX 2 Hour 1 Hour Trading Strategy and learn it?
HPOWER is an optimized highly probable trading probability scenario for riding and not the money NADEX binary options into expiration for in your hundred percent profit.

HPOWER is a technique you can use in your regular trading, your Forex trading, your emini futures trading.

HPOWER  is a high probability method of trading that you can use when you want to make some extra money.

A way trading the markets, all anticipating the next move the market instinct with natural price law tendencies, phases and cycles of the market.  Because our feelings usually don't coordinate very accurately with what the market is going to do but the marketplace tends to coordinate with the cycles of price action quite consistently – and that's something we can exploit for profit.
What is HPOWER NADEX 2 Hour 1 Hour Trading Strategy ?
It's a trading strategy that you can run on the fly, at optimize times in coordination with other strategies and chart pattern scenarios, price action scenarios.

It's a video course that teaches you how to use this strategy so you can use it whatever you want into the future.

You can use HPOWER NADEX 2 Hour 1 Hour Trading Strategy to keep on trading as trading opportunity pops up.

HPOWER gives you an exact plan of action of exactly how to enter a trade with clarity.

HPOWER gives you a way of trading multiple markets at the same time to take advantage of sweet spot opportunities.
So if you're looking for a way with assault approach for making money on NADEX then learn HPOWER NADEX 2 Hour 1 Hour Trading Strategy  and get it down Pat said you can use it on the fly whenever you want.