How to Make Money With Binary Options
How to Make Money With Binary Options?  Answer:  Become Good at Reading Price Charts While Responding Well With Your Binary Options Broker Platform to Put in Your Orders Right on Time.
Another question is: What type of binary options are you going to trade? Are you going to trade the traditional binary options? Are you going to trade NADEX binary options? If you are going to trade NADEX binary options you have to get used to their binary options chain. NADEX binary options are more like a mixture of a binary option and an options chain.
In order to make money with binary options you need to have your reward to risk ratios set whereas the reward is consistently greater than the risk. When you can have this then you don't have to have as high of a winning percentage. But if your average risk is higher than your average reward you will have to have a higher winning percentage.
With NADEX and any other similar binary options broker out there in other countries, you can create your own reward to risk ratios. Did you know that? How do you do this? You strategically line up your entries with certain types of price chart opportunities and you put on Out of the Money OTM binary options positions at NADEX.  You can make forturnes by hitting 500% to 1000% returns over and over again. 
Once you have a method that has a consistency to it,  where that consistency is able to produce a net profit then you will make money.
Making money with binary options though is not a one-shot thing. You'll want to settle into something that you can keep doing habitually. Because as you can grow an account then you can increase your position size. And when you do so proportionately you can start compounding like compound interest. And that's where fortunes will be made.
Habitual process that are profitable is where the big money is made and that habitual diligent process evades most people since most people want to make money fast for excitement purposes, they are not serious about actually making money.  If you want to win then you turn a profitable method into a habit. 
So if you want to actually make money with binary options then you just simply need to be serious about it. We can help you with all sorts of extremely powerful binary options systems and strategies. We can teach you how to become a powerful, proflific binary options, NADEX Spreads trader through our MASTERY Coaching Programs. You can check out more information from the products link on our site or you can contact us with questions.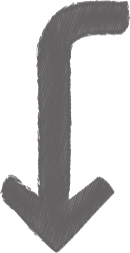 [aweber listid=5413511 formid=49467472 formtype=webform]
[aweber listid=4830603 formid=1974085360 formtype=webform]