How OCTPETUALPOPS NADEX Daily Binary Options Signals Works.
OCTPETUALPOPS is based on a trading system that we developed that was evolved over the years. It's a fascinating trading system in this new style that was a surprising discovery. You can say we stumbled upon this discovery. And then we evolve it into OCTPETUALPOPS.

Who knows, we may have further evolutions 2Xtreme cash flow generation. Right now the OCTPETUALPOPS system has been bringing in some powerful results with very good accuracy and consistency.
Now it's not the easiest system to interpret that's why we have them in trading signals so we do all the work interpreting the system for you. It's not so much that we are interpreting based on our opinion we have to work out the exact analysis the actual and accurate signal which to take some work on the price charts.
But as you can imagine, a powerful system like this won't have super easy and clear identifiable patterns so any amateur could find out the secrets behind These price action loopholes. And the good news is we do all this work for you and give you a signal that you can look at and trade in a few seconds to a couple minutes if you so wish to trade this systems signals.
With OCTPETUALPOPS, We are able to identify a very high probability endpoint for tomorrow's close. It's almost kind of like looking out into the future.
That said, we're not using anything mystical here were using our experience that we put into the system for developing high probability Direction apprised action for the next day based on price chart analysis. And we've been doing this a long time.
So therefore, tap our experience and start at least watching these OCTPETUALPOPS day trading signals progress in real time so you get a feel for them. What if it works for you?
If OCTPETUALPOPS work for you and can consistently perform over time as such well back into the Hope into quite a life liberating cash was stream that can grow incredibly with compounding. So we'll be on top of the signals and we all look to trade together. So just maybe we could all profit extremely well and you even more awesome things together later.
Check out more information on our OCTPETUALPOPS day trading signal services.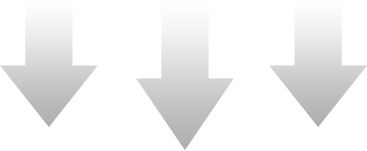 OCTPETUALPOPS – Binary Options Signals with ATM Binary Options Performance Sample – Sign Up and Get These Signals:
GBPUSD: Start Aug 1: WWWWLWLWWWLWWWWWWLWWWWWWLWLLWWLLWWWWWWWWWWWW
WWWWWWWLWLWWWLWLWWWWLWWWWWWWLWLWWWWWLWWLWWWW Stop Dec 2 (4 months)
70 W 18 L > 70 Wins 18 Losses. Hey, that's really good! And for only 4 months!
So for a money picture: if using 10 contracts and while having a 50 point gain on win or 50 point loss on loss (with NADEX): Here is some math for a profitability picture:
$35,000 W – $9000 L = $26,000
$297/mo $97 for the first 200 members. Hurry and lock in your spot: