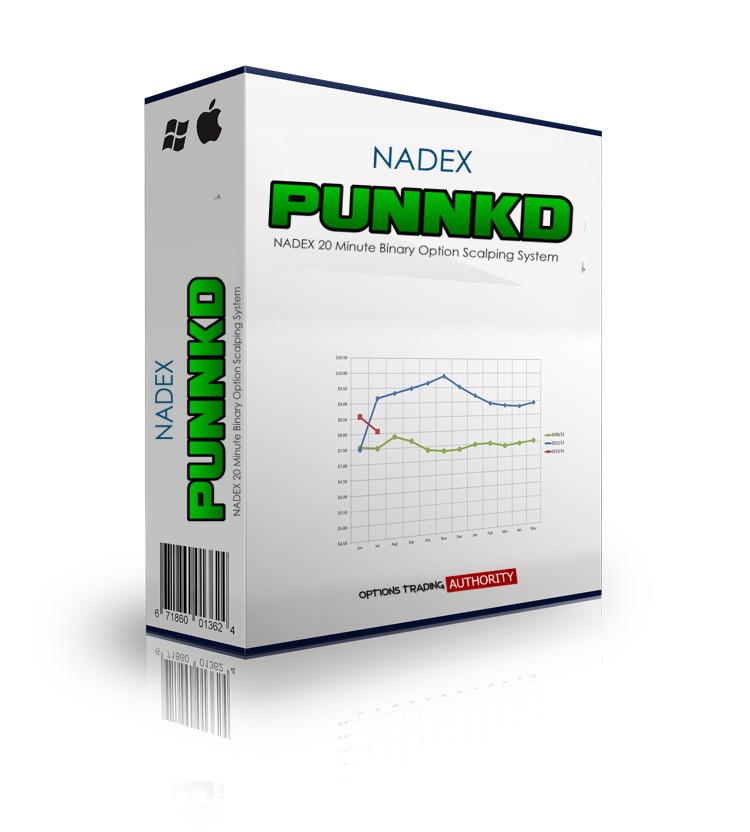 Announcement: NEW Version of PUNNKD NADEX 20 Minute Binary Optoins System Released
Announcement: NEW Version of PUNNKD NADEX 20 Minute Binary Optoins System Released
Check out the new version of PUNNKD NADEX 20 Minute Binary Optoins System  that we tweaked towards targeting expiration instead of  just scalping. We tweaked this concept for a more solid long-term durable trading method that isn't affected by what NADEX does with its options pricing.
Now that said there's nothing wrong with grabbing a near full profit. For example if you trigger into a move and it quickly moves up into the 90s one I just take the money and run. You don't have to. The system now is designed to expire the binary option so do you understand that. But you do have the option of taking the profit early.
Also you do have the scalping option still because with his modified PUNNKD  entry step we refined it a bit further and this allows for a good type of swin, a High momentum swing type of entry which could allow you to take an out of the money position, let's say one strike out of the money or maybe even two and then run it right at up past the at the money point for maximum profit delta's in order to capture the momentum and then just take the money and run.
Because as you know sometimes price will come back towards expiration turning a position into nothing. Of course if you're out of the money your risk is less. But when you can take an out of the money position stay from 32 to 90 well that's pretty good. You still have that ability to do that with PUNNKD.