Binary Options Strategies
Binary Options Strategies Designed for Increasing Your Trading Arsenal to Battle the Markets with High Probability Opportunities
A strategy is a particular trading setup based on a price chart that will give you an exact plan of action to identify best trading opportunities for binary options as they arise.
With a strategy you can combine that strategy with other strategies to target the best opportunities like a "heat seeking trading warrior's missile".
And actually with the strategies below: If you master several of them you could potentially combine them synergistic ally to help you elevate to the status of Super Strategy Trader which is arguably the most powerful, and profitable form of trader there is.
The FOR Series of Binary Options Strategies for NADEX
NADEX 5 Minute Binary Options Strategies
NADEX 20 Minute Binary Options Strategies
NADEX 1-2 Hour, Daily and Weekly Binary Options Strategies
Older School Regular Binary Options Strategies that Can Be Used on NADEX as Well
See more binary options strategies for traditional binaries and NADEX on SmartBinaryOptionsTrading.com


Fill out the positive, fun mentality of being able to generate a daily paycheck from your binary options trading.  More Info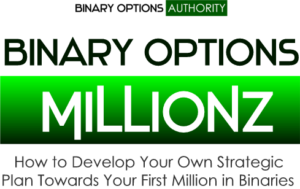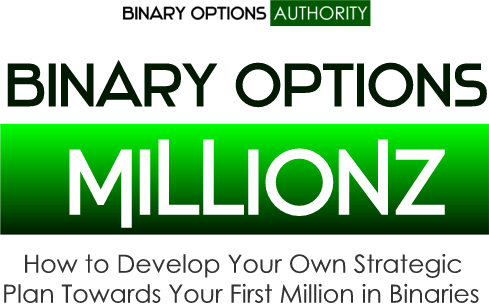 Making, then keeping and growing your first million in binary options trading will certainly take some strategic planning.  Strategic planning not only gets you on a path aimed towards victory, it also helps keep you out of trouble, helping you avoid mindless emotional trickery and traps of the market place.   Get more info

Who would have thought… Us old school options traders never would have dreamed of the day to be able to day trade options effectively.  But now with advancements in the industry you can, and do so very powerfully.  More.

There's more than meets the eye and brain in day trading.  Learn the secrets that few find thereby cracking the code to consistent, dependable profitability from day trading.  More.