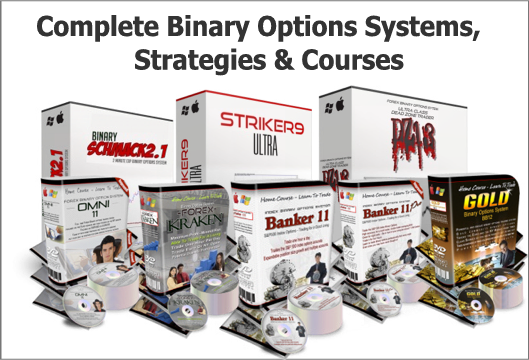 "Total Solutions for Your Binary Options Trading with Exact Plans of Action Condensed into Convenient Trading Sessions So Maybe You Too Can Trade Binary Options for a Very Good Living"
Binary Options Trading Success Starter Steps:
1. Join Our Newsletter to Learn About Our Binary Options Systems and Services >>

2. Obtain Our Binary Options Starter Kit and Learn About How to Trade Binary Options
3. Purchase One of Our Binary Options Systems to Give Yourself an Exact Trading Plan.
Register for the Binary Options MASTERY Newsletter!  Accelerate Your Binary Options Success.
Spam Free Newsletter!
---
"Learn Binary Options Trading to Advanced Levels"
Maybe You Can Make Money Online Working from Home with Your Very Own Binary Options Trading Business Too...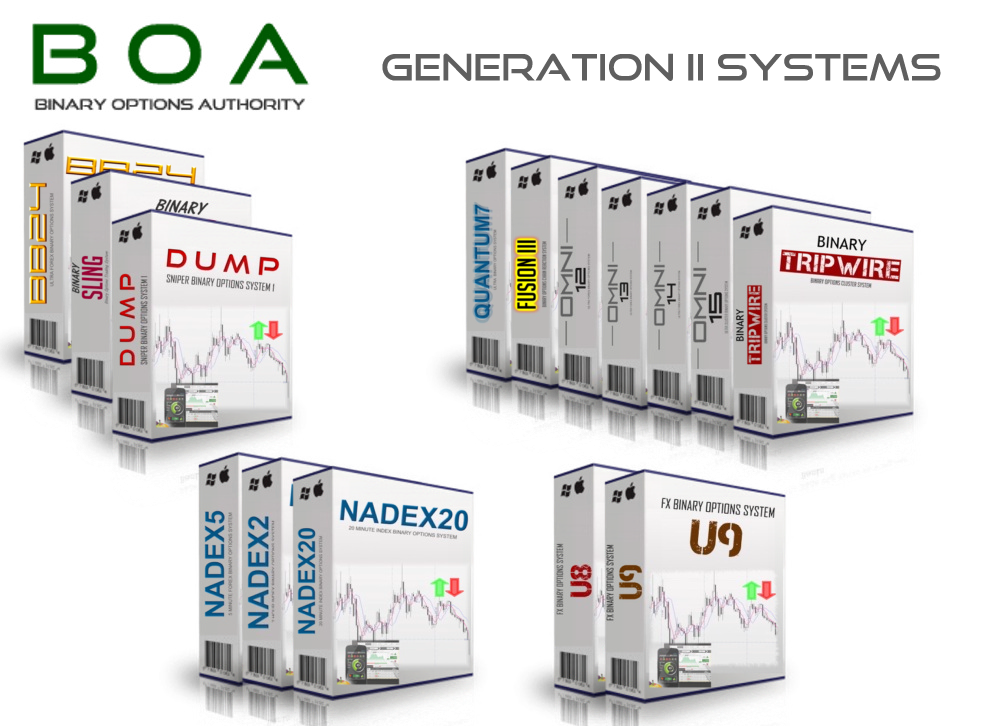 Our Binary Options Courses and Systems
Access our products from the binary options systems page.  We have many new product out and on the way to take advantage of much newly discovered opportunity in binary options.  New styles of binary systems offer us new ways of taking advantage of the binary markets.  We even now have new NADEX systems to take advantage of amazing opportunities there.
STRIKER9 Light
Banker11 Light
Kraken Light
INGOT Light
BB12 Mid
U7 Mid
STRIKER9 PRO
Banker11 PRO
OMNI11 PRO
QWARG PRO
STRIKER9 ULTRA
SCHMACK2.1 ULTRA
MMX
DZ13 ULTRA
Binary Options 101
Forex Binary Options 101
NADEX 2 hour binary option expiration strategy
NADEX 20 minute binary option expiration strategy
NADEX 5 minute binary option expiration strategy
D U M P Binary Options Strategy Trader
D U M P Precision Trader System 1
FISSION III Binary Options Cluster System 2
Binary TRIPWIRE – Binary Options Clustering System
SLING
U8
U9
BB24
NADEX 101
Victory4
Venom1.3
See a listing of all of our products from our all products page.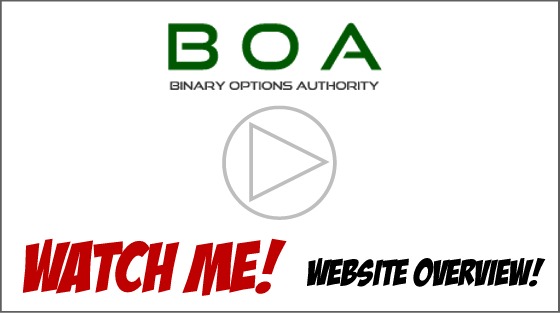 Upcoming Products - Soon to Be Released Binary Options Systems and Courses
We will be bringing all of our binary options products over here, as they should have been way back when, off of Options Trading AUTHORITY. Join our newsletter to hear the announcements.
In the mean time join our Affiliates Program! It's pretty awesome.
Viceroy2
OMNI12 - looking sweet!  If you can't BANK with this then you're simply just not logged into your broker account.
OMNI13
OMNI14 - insanity, new realms
OMNI15 Binary AVENGER
Possible automation software, semi automation software coder dependent
Possible binary signals, coder dependent.
QUANTUM7
NADEX Daily Binary System
NADEX Weekly Binary System
NADEX STRANGULATOR
Plus more
Binary Options Authority is the hub for binary options trading. We focus on the actual trading of binary options for the sake of Making, Keeping then Growing money by trading binary options.
You can actually say that we are the literal authority in trading binary options. We were the first to create and to market binary options systems and strategies - legitimate, powerful, successful binary options trading systems.

Chris Kunnundro is the author of our binary options systems. Chris has developed many successful trading systems based on the "Trading for a Good Living" Philosophy, in addition to other systems development philosophies. This philosophy states - "make a system that can be literally be traded now and for life, for the purpose of trading for a good living; for the purpose of making, keeping and growing profits from trading the markets. Our binary options trading systems on this site are based mostly upon this philosophy.
Chris saw and edge with binary options trading that was very welcomed. That edge came when he finally understood the "profit logic" of binary options. After after a couple months of deliberation (which is a very long time for Chris K), finally, Chris made his breakthrough.  He had to figure out "binary options profit vision" and make a "mental shift" in the way he looked at price action.  The end result is that he started to "see into the future" of a binary options expiration, thereby enabling him to reverse engineer systems that work.
Additionally, after trading binary options Chris noticed - "hey wait a minute, this is so much more relaxing than regular day trading! We only need to worry about exits." That made day trading quite fun and enjoyable! And from that point, Chris became inspired to create more systems for binary options trading.
Newsletter Subscription:
The critical connection point with us will be through our Binary Options Mastery Newsletter. So make sure you sign up at the right or top of this page.  Through this newsletter we can help you in your binary options trading.
Also you may contact us through our contact page (rather than posting a comment).
Our approach is a practical one. We apply over two decades of trading and price studies to our binary options system and signal development.
We teach you how to trade binary options, and how to trade in general through our binary options courses and binary options systems. We have many products and services that can help you trade binary options.
Join our newsletter "Binary Options MASTERY" to find out more about what we have to offer you and to find out our new creations and breakthrough developments for helping you succeed in binary options trading. And let us guide you through this brand new industry as it develops.
Join the Binary Options MASTERY Newsletter by Binary Options AUTHORITY!
We value your privacy!